"Shojo FIGHT" – Sex And The Court
Shojo FIGHT! lives up to its name. Neri and her friends fight for love, victory, and freedom—on and off court. They take on each other and their senpai in intra-squat games, but they also go head-to-head with a dangerous organization, all the while navigating through the turbulent currents of adolescent life and love.
All Out!! is a great anime to watch. It's fun, it's sweet, and it's exciting. It doesn't teach as much about rugby as I would have hoped, but who cares about that when the action scenes are heart-stopping and the athletes' stories send your emotions on a roller-coaster ride?
Dive in =>
Kengan Ashura will have you glued to your seat if you are looking for intense fighting and blood-splattering violence. The ground of the arena trembles as men of insane physical prowess crash into each another, trying to defeat their opponents. The stakes are high. But not only for the fighters. …
Dive in =>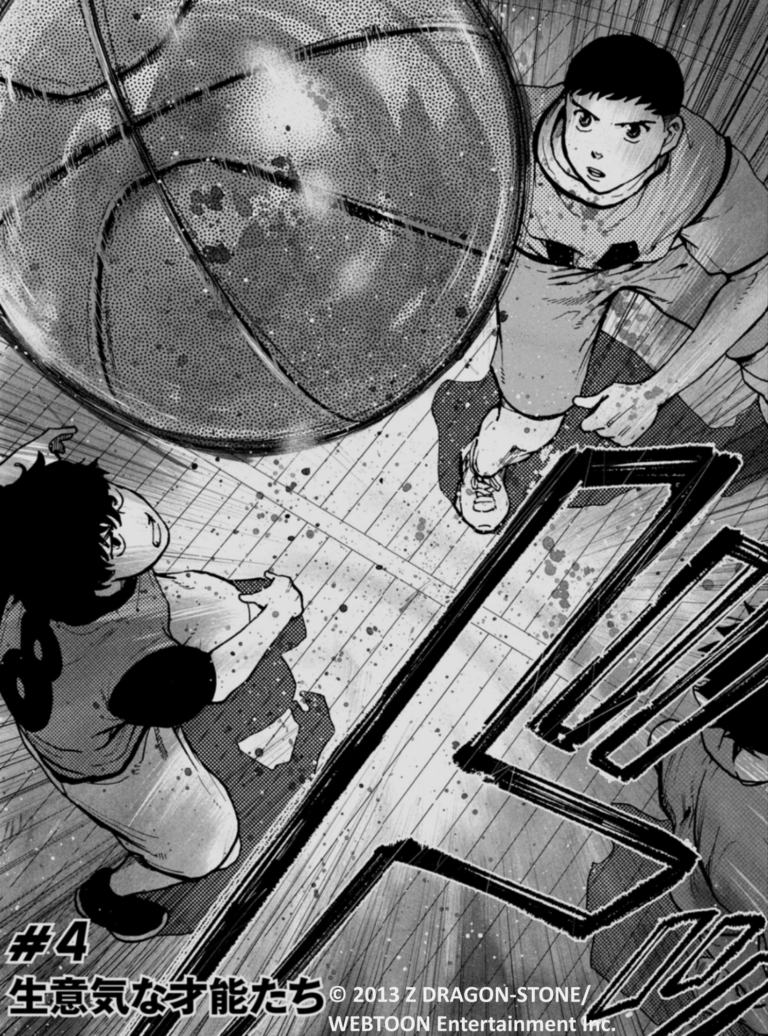 A tall body is the ultimate weapon in basketball… or maybe not? Aoba Taiju is roughly 2m (~6.6ft) tall. He has played basketball since primary school, and yet, his worth as a player is constantly being contested. Not because of a lack of experience or some other skill-related issue. No, purely because of his height.
Dive in =>
Yama o wataru (Crossing mountains) is for those who love the outdoors but also for those who have yet to discover its charms. If you're curious about mountaineering, then Yama o wataru is the perfect read for you. So, pack your bags and get ready, because after reading the manga, you might want to take on a mountain yourself.
Dive in =>
Are you looking for a story where evasion is the primary skill, the rage is running rampant, and the art will both bewilder and amaze you? Then "Infinity" is your go-to fencing manhwa. When Damin joins the fencing club, he encounters passionate athletes and watches gripping matches. Seasoned with droll oddities, this manhwa will leave you gasping in wonder and surprise.
Dive in =>
Wind Breaker has it all! Yeah, that pretty much sums up this awesome cycling manhwa. It's filled with riveting sports-action scenes, spiced with various romantic relationships, and doesn't lack hilarious comedy. There is also a rich amount of violence and strong language. Are you looking for a story that gets your adrenaline pumping? Then Wind Breaker is the right pick!
Dive in =>
Subscribe to never miss a deep dive into the exciting world of sports anime, manga, and manhwa!